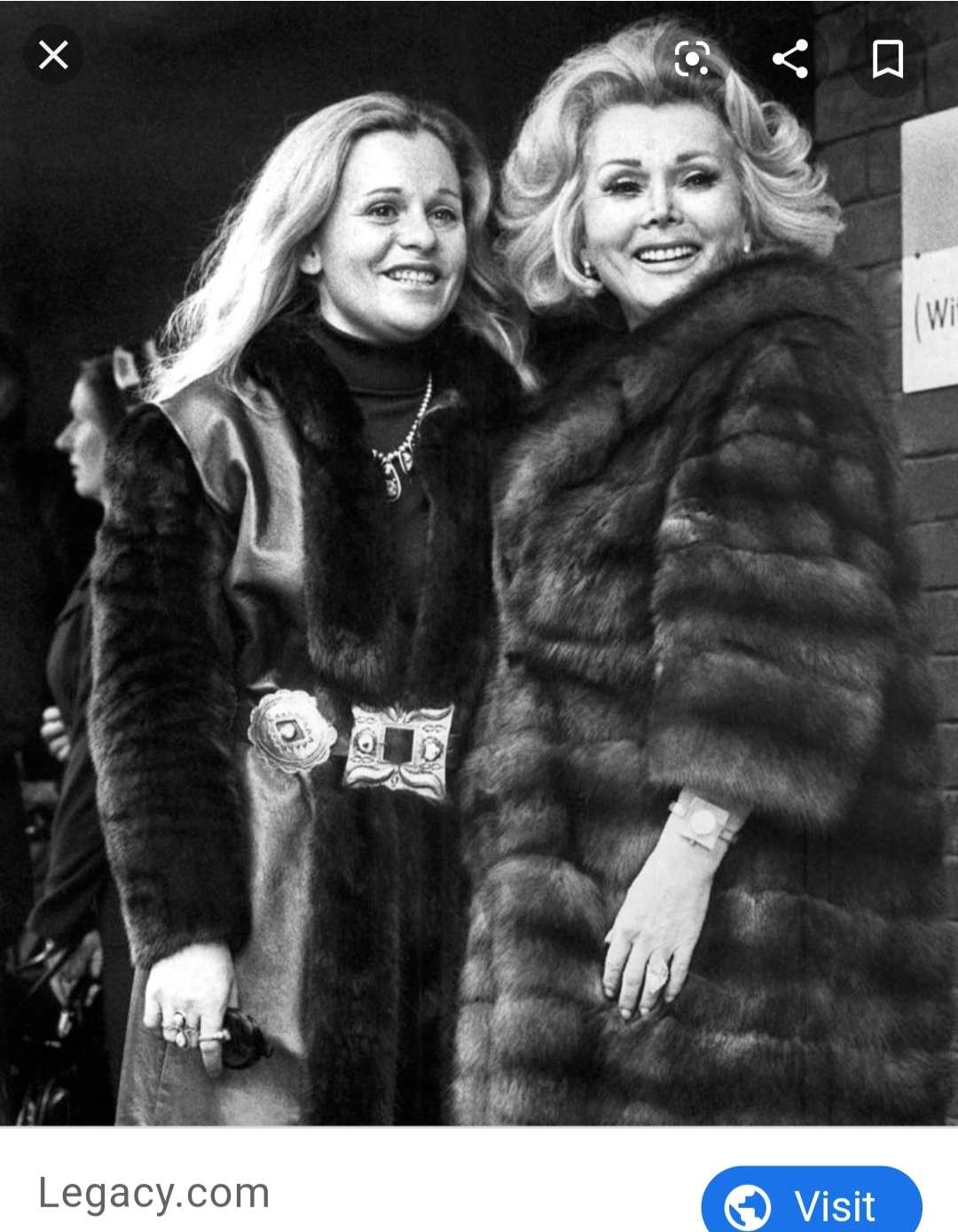 303: Francesca Hilton
Actress and the Only Daughter of Zsa Zsa Gabor and Conrad Hilton
Born: 10 March 1947, New York City, New York, United States of America
Died: 5 January 2015, Los Angeles, California, United States of America
Original Name: Constance Francesca Gabor Hilton
Francesca's life was never easy, despite the overwhelming wealth she grew up surrounded by. Francesca's mother, Zsa Zsa, claimed she got pregnant after being raped by her husband Conrad. The couple divorced before Francesca was born.
When Francesca's father died most of his money went to his foundation and she only received $100,000 out of the estimated $200 Million his estate was valued at. She contested the will in court but lost the case. Francesca's plight is made even more sad when considering her half-brother Barron, who also contested the will, went on to win voting interest and income rights for the Hilton Company, and made himself a billionaire in the process.
Francesca also had strained relations with her mother. After her mother married for the final time, to Prince Frederic von Anhalt in 1986, Francesca would eventually end up in a legal battle with her stepfather, claiming von Anhalt was mismanaging her mother's medical care and financial assets, as well as refusing to let Francesca visit her mother.  The two finally settled out of court, and Francesca was allowed to visit her aging mother. All of this came after von Anhalt had filed a lawsuit against Francesca two years prior, accusing his stepdaughter of fraud and forgery.
For a time, Francesca tried being a stand-up comedian, and part of her act was poking fun at family. She made jokes about her great-grand-niece, the famous Paris Hilton, as well as her mother Zsa Zsa. One of her jokes was, "My mother and I , we're the best of friends now that we're the same age."
By the time of her death, Francesca was completely out of money and alternated between living in her car and a rent by the week apartment when she could afford it. And after she died, her own mother refused to come forward and claim her body. Finally, her stepfather stepped forward, but after allegations were made against him, the Los Angeles County authorities ordered an autopsy be performed and refused von Anhalt permission to take her body. One of her half-brothers stepped in and arranged her funeral.
It has been reported that because of Zsa Zsa's advanced dementia, she was never made aware of Francesca's death.
Badges Earned:
Find a Grave Marked
Sources:
https://danielleandandy.com/tragedy-francesca-hilton-daughter-zsa-zsa-gabor/
https://www.telegraph.co.uk/films/0/zsa-zsa-gabors-troubled-tragic-daughter-francesca-hilton/
https://www.findagrave.com/memorial/140977042/francesca-hilton