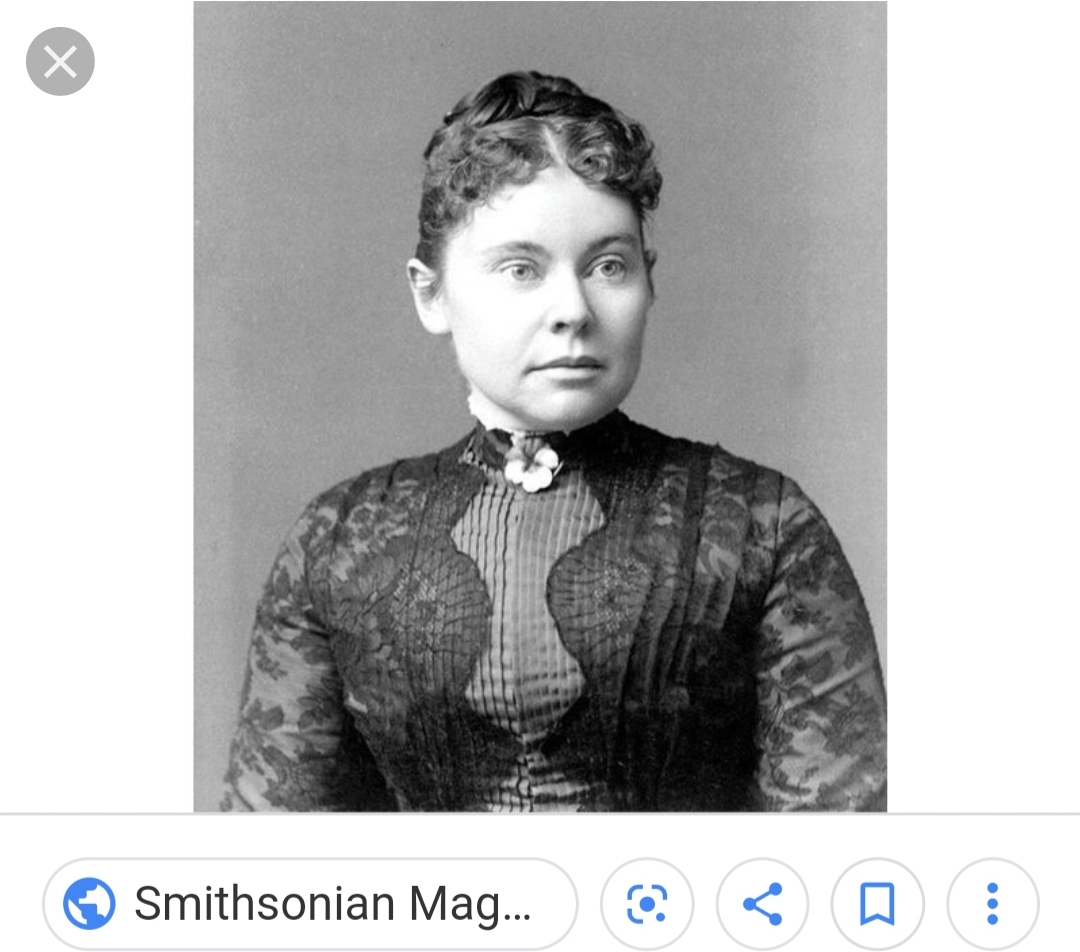 232: Lizzie Borden
More Famous for the Children's Rhyme Lizzie Borden took an axe…Than Anything Else
Born: 19 July 1860, Fall River, Massachusetts, United States of America
Died: 1 June 1927, Fall River, Massachusetts, United States of America
Lizzie was alleged to have murdered her father and stepmother with an ax but was tried and acquitted of the charges.
Lizzie was suspected because she was often at odds with her father over finances, had tried to purchase poison in the days before the murders, and had supposedly burned a dress in the stove soon after.
Lizzie continued to live in town until her death despite being ostracized by the community who thought she was guilty.
The house where her father and stepmother were murdered is now a bed and breakfast.
An episode of the Travel Channel paranormal show Dead Files was filmed in the Lizzie Borden House. Amy Adams (the Psychic Medium featured on the show) saw Lizzie, her sister, and her father all still trapped in the home.
Badges Earned:
Find a Grave Marked
Located In My Personal Library:
Encyclopedia of Unsolved Crimes by Michael Newton
Outlaw Women: America's Most Notorious Daughters, Wives, and Mothers by Robert Barr Smith
Who Knew? Women in History: Questions That Will Make You Think Again by Sarah Herman
Where Are They Buried? How Did They Die? by Tod Benoit
Sources:
https://www.britannica.com/biography/Lizzie-Borden-American-murder-suspect
https://www.smithsonianmag.com/history/why-19th-century-axe-murderer-lizzie-borden-was-found-not-guilty-180972707/