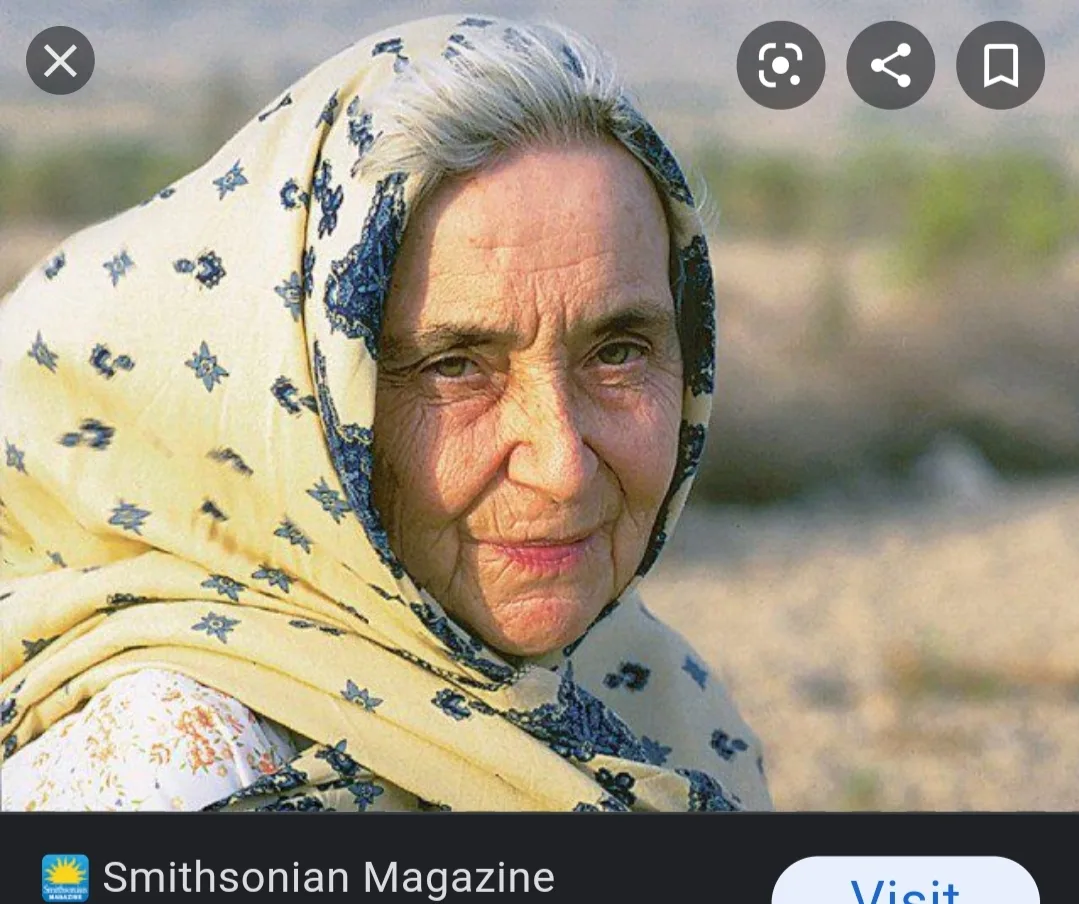 "The most important thing is that we give them their dignity back."
1170: Dr. Ruth Pfau
German-born Nun and Medical Missionary
Born: 9 September 1929, Leipzig, Germany
Died: 10 August 2017, Karachi, Pakistan
Dr. Pfau was an advocate for Lepers in Pakistan, but oddly enough, she was never supposed to stay in Pakistan in the first place.
In 1960, Dr. Pfau's Catholic Order had sent her to India, however, certain visa issues forced her to stay in Pakistan for a few weeks. While there, Dr. Pfau encountered leprosy patients who encouraged her to stick around. She would continue to work in Pakistan for the next fifty-seven years.
When she first arrived in Pakistan in 1960, there was one center for leprosy patients in the entire country. By 1996, the World Health Organization announced leprosy was 'under control' in Pakistan. By the time Dr. Pfau died, there were 157 centers for leprosy patients. The centers also focus on blindness, tuberculosis, and other diseases caused by land mines and have treated over 50,000 patients.
Quoted from the Catholic News Agency, "By 2016, the number of patients under treatment for leprosy in Pakistan had fallen to 531, down from 19,398 in the 1980s, according to the Karachi daily Dawn."
Dr. Pfau was a member of the Society of Daughters of the Hearts of Mary. She joined the order after attending medical school in Eastern Germany in 1957 (or Western, sources differ). Her childhood home was bombed during World War II. Dr. Pfau was granted Pakistani citizenship in 1988, and in 2002 she was awarded the Ramon Magsaysay Award, which has been called the Asian Nobel Prize.
Because of her influence on Pakistan and her people, Dr. Pfau was granted a state funeral by the prime minister.
Badges Earned:
Find a Grave Marked
Sources:
https://www.catholicnewsagency.com/news/36600/meet-the-religious-sister-known-as-the-mother-teresa-of-pakistan
https://leprosyhistory.org/database/person184
https://www.npr.org/sections/thetwo-way/2017/08/10/542588725/ruth-pfau-beacon-for-pakistan-s-leprosy-patients-dies-at-87