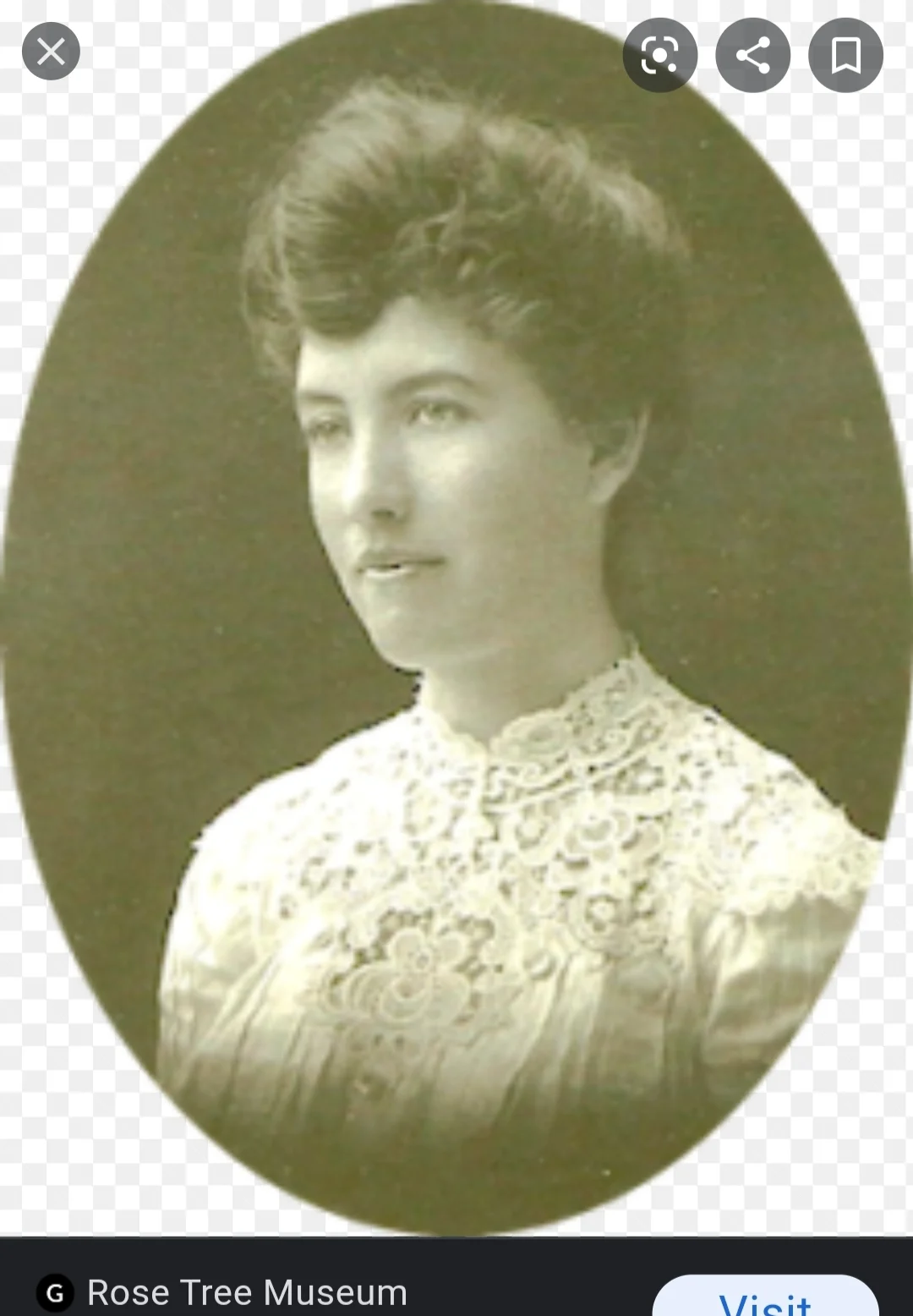 1166: Ethel Robertson Macia
The First Lady of Tombstone, Arizona
Born: 16 August 1881, Tombstone, Arizona Territory, USA (Present-day Tombstone, Arizona, United States of America)
Died: 6 August 1964, Tombstone, Arizona, United States of America
Ethel was the oldest of five children. Sadly, her mother died when Ethel was fourteen, soon after giving birth to Ethel's youngest sibling Olive. Four years later, Ethel's father died, leaving Ethel in charge of her younger siblings. She had attended one year of college at the University of Arizona but had to drop out after her father's murder.
Sadly, Ethel and all of her siblings were technically underage, and so they became wards of the state. Ethel and her sister were put to work to help support the family in any way they could. Because of their neat and legible handwriting, Ethel and sister Edith became the first women employed at the Cochise County Courthouse, in Cochise County, Arizona.
A few years later, when Ethel was twenty-one, she was officially made the head of household over her younger brothers and sisters. The following year, Ethel married a man who worked for one of Tombstone's mining companies. The couple would have three children together.
Ethel and her husband purchased the Arcade Hotel in Tombstone, which quickly became one of the most sought-after attractions in the city. A white rose bush (specifically of the Lady Banksia variety) had been planted at the hotel in 1885, and by 1936 Ripley's Believe it Or Not claimed the bush was the world's largest rose tree. Ethel renamed the hotel the Rose Tree Inn to celebrate the beautiful blooms she had surrounding the building. The rose tree is still growing as of 2022.
Ethel was very active in the community and was dubbed the First Lady of Tombstone thanks to her work with various organizations and charities. She was also an avid historian of the Tombstone area and was dubbed the Queen of Helldorado in 1953 after helping create the annual Helldorado festival in 1929.
In 2021, the Lady Banksia Daughters of the American Revolution chapter was organized in Tombstone and was named for the rose bush planted at Ethel's hotel.
Badges Earned:
Find a Grave Marked
Sources:
https://tombstonerosetree.com/robertson-macia-family/
https://tucson.com/news/retrotucson/western-women-ethel-robertson-macia-brought-fame-to-tombstones-rose-tree/article_ef7ba7c5-c2f9-5120-b674-2c4025f4e5fe.html
https://www.findagrave.com/memorial/32276006/ethel-maud-macia