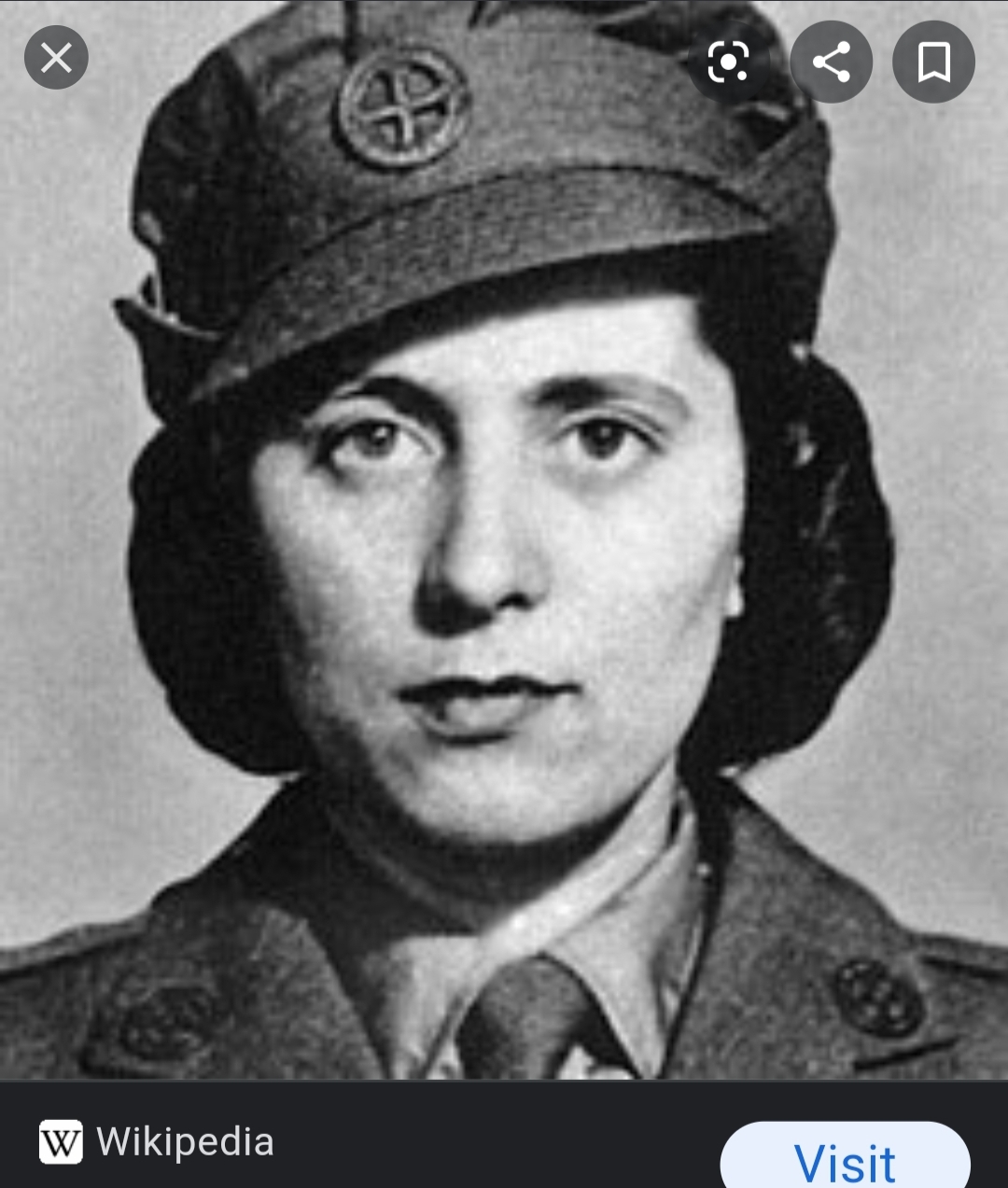 "I would jam a pencil through [a Nazi's] brain. And he'd deserve it."
1051: Andrée Raymonde Borrel
SOE Operative During World War II
Born: 19 November 1919, France
Died: 6 November 1942, Natzwiller, Alsace, France
Andrée was raised in a working-class family and was raised on the outskirts of Paris. When she was fourteen, she left school to become a dressmaker. She spent the next few years working in various shops around Paris, but moved with her mother to a town on the Mediterranean Sea at the outbreak of World War II.
Andrée trained as a nurse to volunteer with the Red Cross, and began to help treating soldiers from the French Army. After the government surrendered, Andrée and her friend Maurice, joined the French Resistance. Together, they helped the Resistance shuttle resistance forces across the border to Spain and Belgium, saving countless lives that would have been betrayed and possibly executed by the Nazis otherwise.
After their network was betrayed, Andrée spent some time working in Portugal, before making her way to London in 1942. Though Andrée was a known Socialist, she was recruited by the SOE anyway and was trained to be sent back to France.
Andrée was the one of the first female Special Operations Executive agents to be parachuted into occupied France in September of that same year, along with another woman named Lise. Technically speaking, they dropped in on the same night but Andrée stepped out of the plane first, making her the first female SOE agent to be air dropped into France.
Andrée's code name was Denise.
Andrée worked with and became second in command of the 'Prosper' Network by March of the following year, despite her young age. Her boss described her to his commanders in London thusly, "[She] has a perfect understanding of security and an imperturbable calmness. Thank you very much for having sent her to me. She is the best of all of us."
In June of that same year, 1943, the Prosper Network was compromised and Andrée was arrested. After being interrogated at Gestapo Headquarters, she was initially sent to Fresnes Prison.
Eventually, Andrée was sent to Natzweiler-Struthof (the only extermination camp in France). Andrée had been sent to the camp alongside three other female SOE agents, all of whom were placed under the "Nacht und Nable" directive, meaning "Night and Fog." In other words, the four women were supposed to disappear from the Earth without a trace.
Andrée was supposed to die from lethal injection but, according to eyewitness testimony (one source claims anyway), she was still alive when her body was placed inside the crematoria, where she burned to death. Before they managed to toss her into the oven, Andrée reportedly scratched her executioner's face. We can only hope she left a permanent scar.
She was only twenty-four years old.
Badges Earned:
Find a Grave Marked
Located In My Personal Library:
Women Wartime Spies by Ann Kramer
Sources:
https://spartacus-educational.com/SOEborrel.htm
https://windowstoworldhistory.weebly.com/soe-agent-andree-borrel-lived-several-lifetimes-in-her-24-years.html
https://www.militaryspouse.com/news/3-unsung-world-war-2-female-spies-who-helped-make-d-day-a-victory/
https://www.findagrave.com/memorial/50281598/andr%C3%A9e-raymonde-borrel