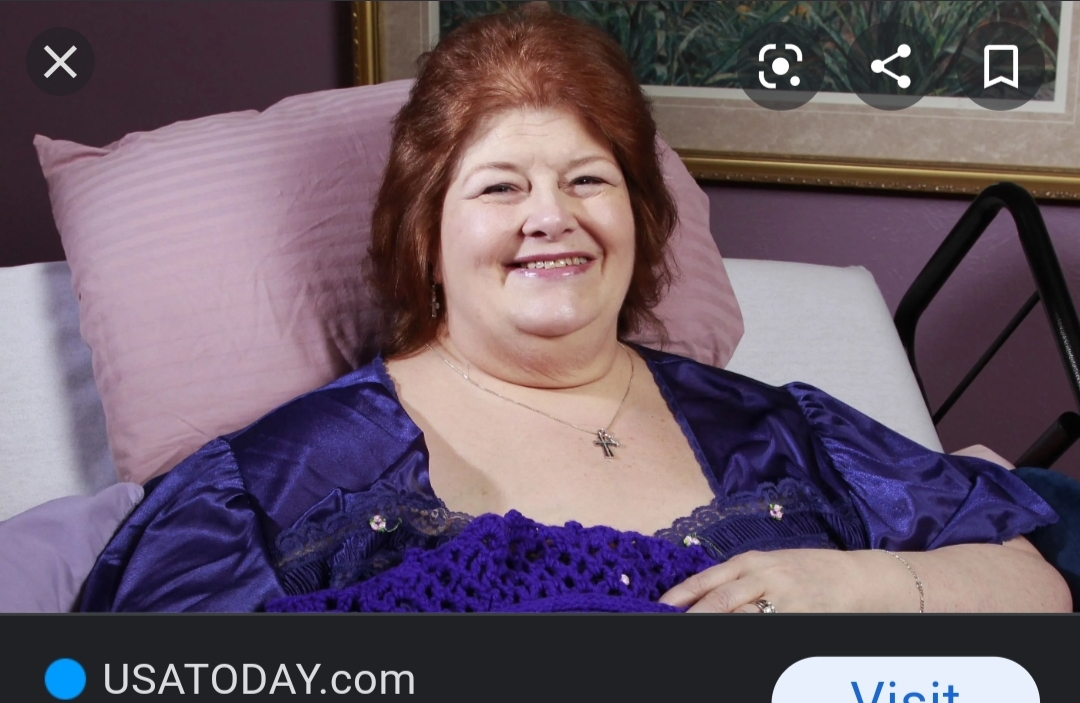 1001: Darlene Cates
Actress Unafraid to Talk About Her Weight Loss Journey
Born: 13 December 1947, Borger, Texas, United States of America
Died: 26 March 2017, Forney, Texas, United States of America
Original Name: Rita Darlene Guthrie
Darlene is most remembered for portraying Bonnie Grape (better known as Mama) in the timeless film What's Eating Gilbert Grape?
Darlene did have other acting roles but was hired to portray Bonnie because, at the time of casting, she weighed around 550 pounds. Darlene had struggled with overeating and weight gain since she was twelve years old. Her parents' divorce had a profound affect on Darlene, and overeating was her preferred form of coping.
In 1992, Darlene first rose to fame after appearing on an episode of Sally Jessy Raphael's show (the episode was titled Too Heavy to Leave Their House). On the show, Darlene revealed that a pelvic infection had kept her bedridden for two years, during which time she had gained one hundred and fifty pounds.
In 2012, Darlene revealed she had lost around 240 pounds, bringing her weight down to 331 pounds. Earlier in life, Darlene had had weight loss surgery and had lost around 100 pounds, but she eventually gained all of the weight back.
She was married and had three children and four grandchildren at the time of her death. When the news broke that Darlene had passed away, her former movie son Leonardo DiCaprio remembered her as the best movie mother he ever had.
Badges Earned:
Find a Grave Marked
Sources:
https://www.imdb.com/name/nm0146055/bio
https://globalnews.ca/news/3339970/darlene-cates-mom-from-whats-eating-gilbert-grape-dies-at-69/
http://www.legacy.com/ns/darlene-cates-obituary/184734468