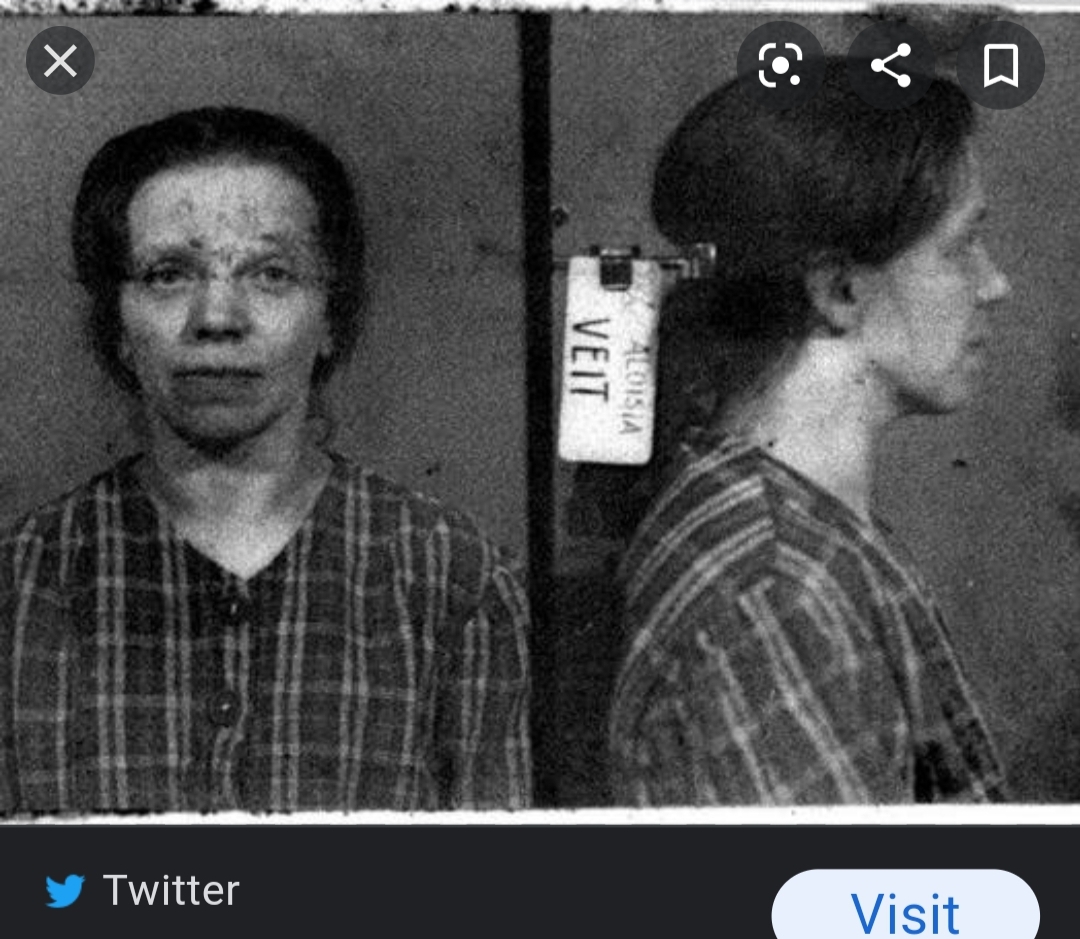 1098: Aloisia Veit
Hitler's Distant Cousin Who Became One of His Many Victims
Born: 18 July 1891, Pontafel, Austro-Hungarian Empire (Possibly Present-day Villach, Austria if I'm Reading Google Maps Correctly)
Died: 6 December 1940, Hartheim Euthenasia Center, Alkoven, Upper Austria (Present-day Alkoven, Austria)
Aloisia was related to the dictator through his Schicklegruber side for those interested in the genealogy. Her great-grandmother and his grandmother were sisters.
It is believed Aloisia suffered from schizophrenia or some other related mental illness. She was two years younger than her radicalized relative and was institutionalized in 1932. Before that, Aloisia had worked as a maid.
Her medical records list her as believing she was seeing visions of ghosts and a skull. Aloisia spent most of her time chained to an iron bed and a letter survives in which she begged for poison to kill herself with.
Aloisia was gassed early on for "Mental Defectiveness" as part of the Nazi Euthanasia Program at a medical facility in Austria.
Historians and researchers have not been able to prove whether or not Hitler was aware of her death. This is pretty much the entire sum of knowledge about Aloisia available online, and its little wonder that Hitler did his best to cover up her story.
Badges Earned:
Find a Grave Marked
Sources:
https://www.wikitree.com/wiki/Veit-204
http://www.fpp.co.uk/Hitler/docs/medical/Hitlers_cousin_mad.html
https://second.wiki/wiki/aloisia_veit